Joanna has over ten years of experience in providing legal services to entities operating on the capital market.
She specializes in advising public companies and issuers. What is more, she has also advised brokerage houses, investment funds, banks and payment institutions.
Her professional interests focus on economic law, with particular emphasis on capital market law and innovation (FinTech, RegTech, AI). She prepared private and public offers of shares, bond issues, incentive programs, participated in M&A transactions, and provided ongoing advice on the fulfillment of disclosure obligations by issuers, members of their bodies and shareholders.
Joanna has experience in the area of ​​compliance and represents clients before courts and administrative authorities, in particular before the Polish Financial Supervision Authority.
She graduated from the Faculty of Law and Administration at the University of Warsaw and The Center for American Law Studies of the University of Florida Levin College of Law and Warsaw University Faculty of Law and Administration. On the basis of the thesis entitled "Supervision of state administration over primary trading in shares" at the Faculty of Law and Administration of the University of Warsaw, she obtained a PhD in law.
Joanna Róg-Dyrda is an assistant professor at the Department of Law and Administrative Procedure at the Faculty of Law and Administration of the University of Warsaw. She is a member of the Center for Research on Legal Aspects of Blockchain Technology at the University of Warsaw and the Artificial Intelligence Working Group (GRAI) at the Chancellery of the Prime Minister.
More about me
Knowledge base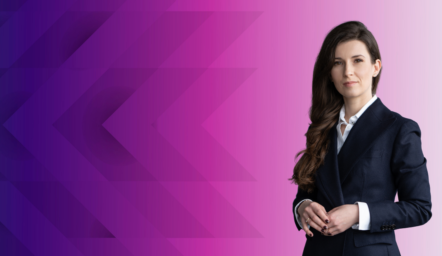 Law
6 June 2022
ALTO is expanding it's Capital Markets Practice by focusing on the capital markets, FinTech and ESG
In June, dr Joanna Róg-Dyrda (Counsel, attorney-at-law) joined the team of lawyers at ALTO - she will strengthen the practice of c...
Read more
ALTO is expanding it's Capital Markets Practice by focusing on the capital markets, FinTech and ESG
More