Career
Join us!
ALTO is a place where you can spread your wings.
We are looking for passionate people who, like us, want not only to perform their daily tasks, but most of all – to feel real satisfaction from the implemented projects.
We offer much more than a gym membership benefits or "fruits on Thursdays". We are not an organization where only spreadsheets and targets count. People matter to us. That is why we provide our team with a real opportunity for development, participation in unique projects, flexible employment conditions and … much more.
Check our current openings and do not hesitate to apply!
ALTOhours
Working at ALTO is not only about carrying out everyday tasks. There are trips, trainings, integrational events… and time spent in a group of nice and creative people. See how we do it at ALTO.
Earth Day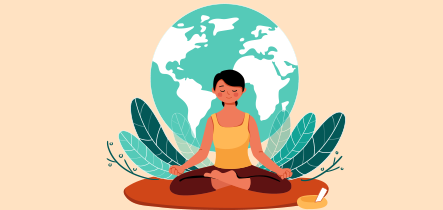 Earth Day has been celebrated in many countries for over 50 years. This year's celebrations are intended to draw attention to our shared responsibility - businesses, politicians and citizens - for the ecosystem and to emphasize the need for change. The slogan of the action in 2022 is "Let's invest in our planet". On this occasion, we especially encourage everyone to think about what they can do to live a more eco-friendly life.
Solidarity with Ukraine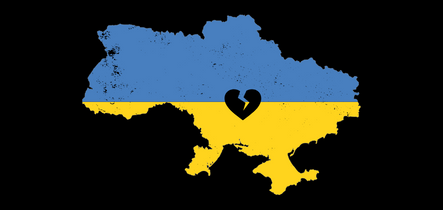 Ukrainians are our neighbors not only geographically - they are next to us here in Poland, they are our associates, business partners and friends.
Today we want to address all of them: we think about you and we are with you!
Jak pracuje się w ALTO?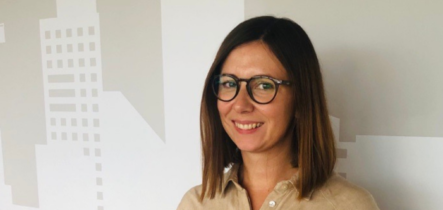 Creative tasks motivate her the most so she tries to conduct each recruitment processes in her own inimitable fashion. At ALTO, she appreciates openness in communication and in implementing new ideas.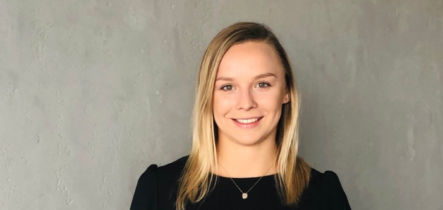 Kamila Dzioban
Administration Specialist
Kama greatly enjoys working with people, that's why she tries to creatively organize the time spent with her team. She is very fond of challenges and is highly motivated by projects that require high commitment, in which she can test and develop her skills.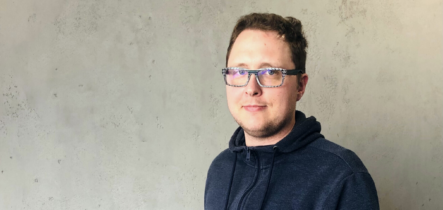 In our team, Maciek appreciates innovation and the fact that new and creative ideas are welcome due to company's friendly and supportive approach, where everyone is encouraged to experiment and question the status quo.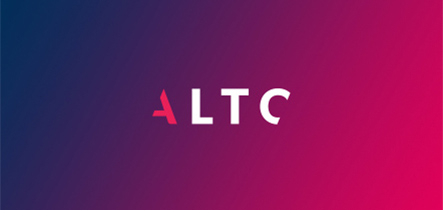 Aleksandra Bodalska
Consultant
At ALTO, Ola appreciates our fine team and the scope of responsibilities that allow her to develop every day. She says that she simply likes what she does. She appreciates the fact that she has people around her from whom she can learn and who want to share their knowledge.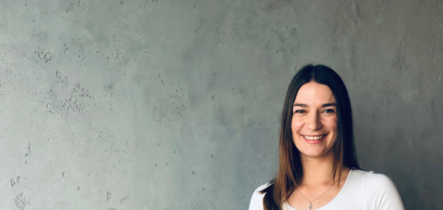 Katarzyna Zadroga
Senior Consultant
What she likes most about ALTO is the approach to people - the opportunity to develop and deal with what interests her and the fact that the whole team have a common goal.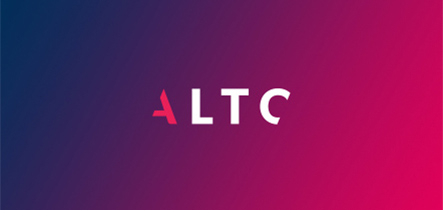 Zuzanna Ziembińska
Social Media Manager
She greatly appreciates the fact that in ALTO she feels empowered, has a sense of a unique atmosphere and a well-coordinated team. She says that she likes the dynamics of work so that she can learn on via new challenges, but always feels that she can count on the support of her team.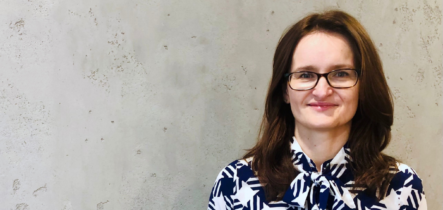 Berenika Radzik
Accounting Manager
She values that she can cooperate with people who are very knowledgeable, have a positive attitude and knows she can always rely on her team.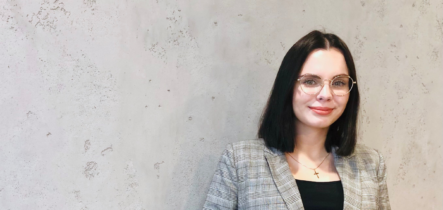 Kamila Morawska
Consultant
What does she value when it comes to working at ALTO? The fact that she meets amazing people every day who have different skill sets, and thanks to this, the cooperation with them is dynamic and allows her to grow professionally.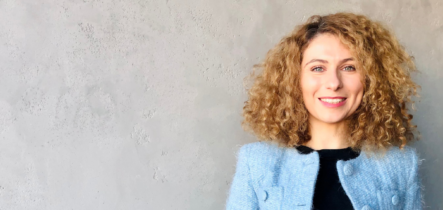 Urszula Brzezińska-Grzęda
Senior Associate
When asked why she joined ALTO Ula replies that she appreciated the openness, good atmosphere and honesty already visible during the interview. She liked the good approach to the employee, but also the fact that she can work with interesting clients on rapidly developing projects.
Martyna Zawadzka
Senior Consultant
She joined ALTO because during the interview, she liked the atmosphere and extensive TP knowledge of people from the team to which she applied. She says that this feeling wasn't misleading as she still appreciates her team very much, on both a professional and private basis.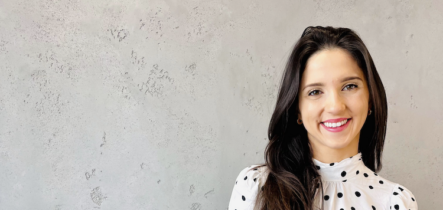 Agnieszka Nowakowska
Senior Consultant
She decided to join ALTO because she was able to change her previous tasks into various projects and she feels that she can develop, creatively approach the topics covered and work with clients from various industries. She says that before joining us, she heard positive feedback from friends about the atmosphere in our team and she finds out every day that it's true.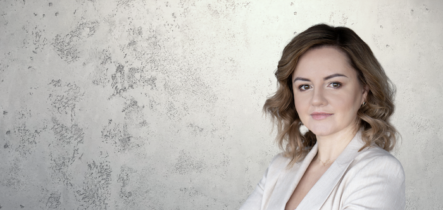 Katarzyna Walczak
Marketing Manager
At ALTO, she values interpersonal relations and the atmosphere that prevails here, but above all, amazing independence in leading projects, which allows for an increased dose of creativity.
ALTOgether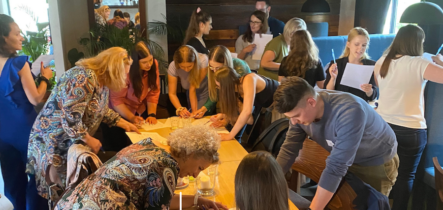 Accounting team integration party
Our Accounting team has grown significantly during the pandemic, so it was time for an integration party!
We combined business with pleasure and spent the afternoon together at team building workshops and at a joint dinner.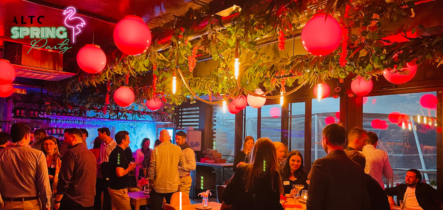 The first outdoor team building event in 2022 is history! We had fun on the banks of the Vistula River on the atmospheric Barka Warszawska.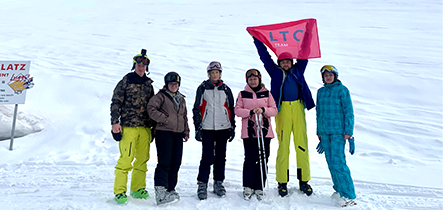 #ALTOSnow A great team at work and a great team on the slope!
#TeamWork matters regardless of conditions and surroundings.
Our avid skiers from ALTO went on an integration trip during which they skimmed the slopes and explored glaciers.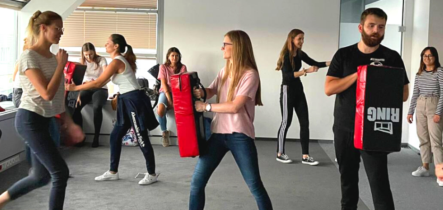 What happened during the summer integration event in ALTO? At the last meeting #ALTOGirlsNight series, we learned how to behave in dangerous situations during self-defense classes for women.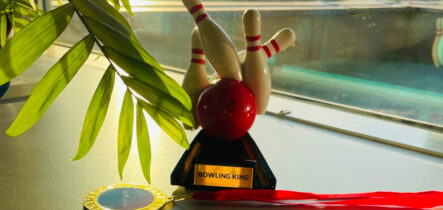 The key to success is a good team at work that turns into good friends after work. As part of the integration activities, our Legal team went bowling.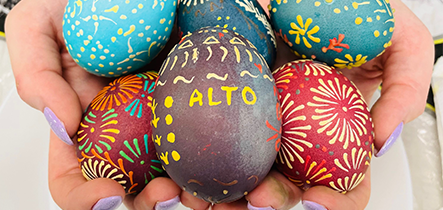 Preparing together for the upcoming Easter, we used the traditional hot wax technique to decorate colorful eggs.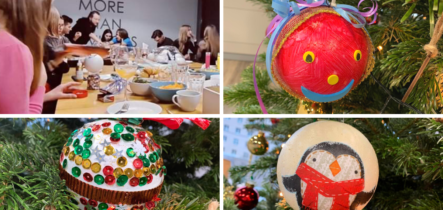 In the frenzy of Christmas preparations at ALTO, we combine business with pleasure. We met in a small group in the office to make a few decorations for the Christmas tree together.
CSR
We are looking for passionate people who, like us, want not only to perform their daily tasks, but most of all – to feel real satisfaction from the implemented projects.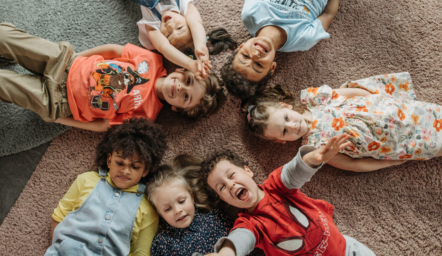 CSR
6 June 2022
We support Tour de Fundacja in organizing holidays for the youngest pupils
We are glad that, ALTO can once again support Tour de Fundacja in organizing holidays for the youngest pupils! This time, during t...
Read more
We support Tour de Fundacja in organizing holidays for the youngest pupils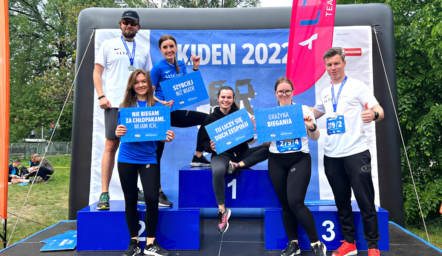 CSR
24 May 2022
ALTO on Ekiden 2022 - we run to support the Rak'n'Roll Foundation
Can't stop us! On May 14, 2022, two teams of ALTO runners took part in the Ekiden relay marathon! Both groups reached the finish l...
Read more
ALTO on Ekiden 2022 - we run to support the Rak'n'Roll Foundation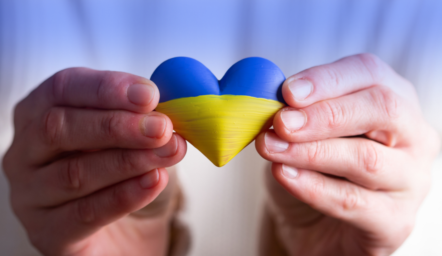 CSR
24 May 2022
Support for Ukraine: ALTO supports home renovation for refugees
Together we can do more good! We are continuing the aid activities carried out in previous months for refugees from Ukraine. I...
Read more
Support for Ukraine: ALTO supports home renovation for refugees
All actions