Why ALTO?
At ALTO people are the key. It is them who, thanks to their knowledge and experience, are able to provide comprehensive support in implemented projects, taking care of the highest quality of services, therefore ensuring a sense of comfort and safety to our clients.
Learn more!
1000+ cases
We help in both everyday aspects of running a business and in emergencies.
170 people in the team
A constantly growing group of experts can contribute to the success of your company.
11+ years of experience
Our long-standing presence on the market allows us to look at the business from a cross-sectional perspective - we know what to do and how to do it to support you in achieving your goals.
Your Business
We work with clients from various industries. No matter the sector – we always care equally responsibly care for both safety and achieving business goals.
See what we have prepared for companies operating in the areas of:
Learn more!
The real estate industry is constantly changing. To be successful in the real estate sector, entrepreneurs need to take thoughtful optimization measures. This is how we work with our clients.
Enterprises from the Life Science sector do not need "ordinary" tax and legal support. They expect advice on the specifics of this sector. That is what we provide to our clients.
We provide up to date, effective support for one of the fastest growing sectors.
We guarantee multi-faceted assistance to VC / PE funds - both in legal and tax matters. Such comprehensive support allows ALTO's clients to receive the entire spectrum of services needed for safe and strategic business development.
The insurance sector is one of the pillars of the modern financial market that deserves comprehensive tax and legal care.
Delivering projects for financial markets institutions is one of the most important specializations of ALTO, which our experts have been cooperating with for over 10 years.
The energy sector is of strategic importance for the development of each country - it deserves the highest quality consultancy, precisely fitted to its specific needs.
Logistics companies need not only tax and legal support, but also consulting based on a real business approach. This is what we provide to our clients in the transport and logistics sector.
Your business
Our services
We take care of all tax aspects related to running a business. Safe, comprehensive, always in accordance with the latest regulations.
We support corporate clients in running their business conscientiously. We help companies of all sizes to find themselves efficiently become efficient in the legal reality.
We take over all issues broadly related to the broadly understood accounting as well as human resources and payroll. Out team will not miss any detail that will allow us to optimize your business.
ALTOstratus
We enable clients to use the tools and applications we have created. They allow you to operate more comfortably and safer safely on a daily basis.
Learn more!
White List
Just upload a list of VAT IDs and / or account numbers, and ALTOstratus algorithms will check exactly who you are dealing with. You can also upload Elixir-O or MT940 files, and each of these formats will be used by ALTOstratus to query KAS systems and quickly return relevant information to you.
JPK & VAT-UE
ALTOstratus allows you to easily check the correctness of the prepared JPK files, it helps you to efficiently convert the JPK file to VAT-EU declaration and substantively tests JPK_V7M files.
e-Financial Report generator
Do you need support in the annual reporting of the company's financial results? The e-Financial Report generator created by the ALTO team, supports our clients by enabling easier and more efficient preparation of these reports. 
e-Financial Report generator
XML Validator
The application checks whether the XML files of certain types comply with the requirements of the Ministry of Finance, thanks to which the documents submitted to the authorities are guaranteed to be correct.
What Happens at ALTO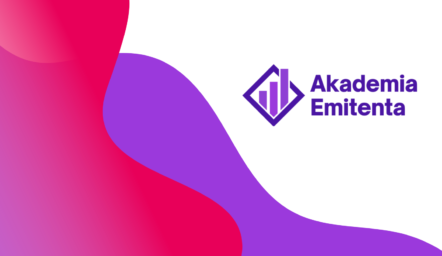 Law
6 February 2023
ALTO becomes a partner of the Issuer Academy
We are pleased to announce that ALTO has become a partner of the Issuer Academy, which will take place on 24 March in Krakow, Q Ho...
Read more
ALTO becomes a partner of the Issuer Academy
ALTOhours
Working at ALTO is not only about carrying out everyday tasks. There are trips, trainings, integrational events… and time spent in a group of nice and creative people. See how we do it at ALTO.
St. Nicholas Day
On St. Nicholas Day, our office was transformed into a fairytale land for a few hours, where we indulged in artwork with the youngest ALTOelves in the atmosphere of Christmas hits. The programme included writing letters to Santa, making Christmas decorations or decorating spicy gingerbread for the Christmas tree. We suspect that participants big and small with their fantastic works convinced Santa to make their Christmas dreams come true!
Solidarity with Ukraine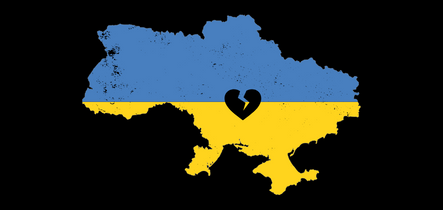 Ukrainians are our neighbors not only geographically - they are next to us here in Poland, they are our associates, business partners and friends.
Today we want to address all of them: we think about you and we are with you!
Jak pracuje się w ALTO?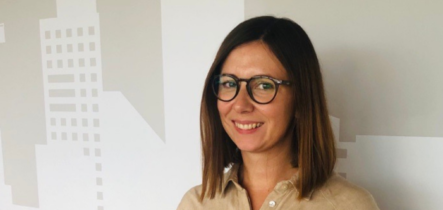 Creative tasks motivate her the most so she tries to conduct each recruitment processes in her own inimitable fashion. At ALTO, she appreciates openness in communication and in implementing new ideas.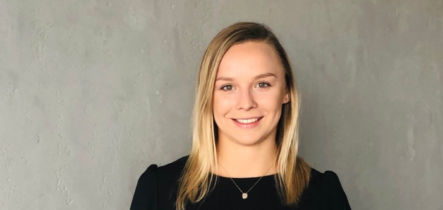 Kamila Dzioban
Administration Team Leader
Kama greatly enjoys working with people, that's why she tries to creatively organize the time spent with her team. She is very fond of challenges and is highly motivated by projects that require high commitment, in which she can test and develop her skills.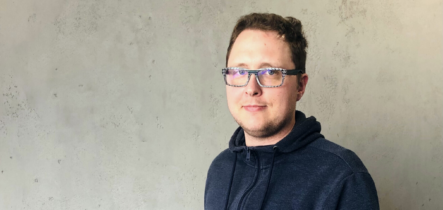 In our team, Maciek appreciates innovation and the fact that new and creative ideas are welcome due to company's friendly and supportive approach, where everyone is encouraged to experiment and question the status quo.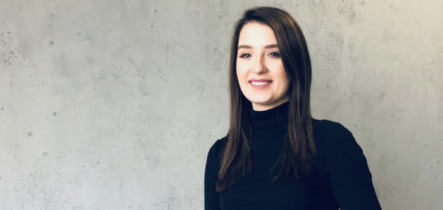 Aleksandra Bodalska
Senior Consultant
At ALTO, Ola appreciates our fine team and the scope of responsibilities that allow her to develop every day. She says that she simply likes what she does. She appreciates the fact that she has people around her from whom she can learn and who want to share their knowledge.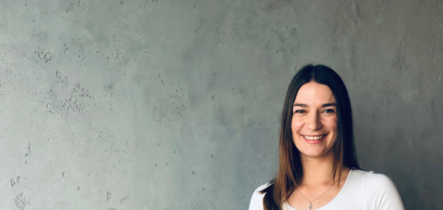 Katarzyna Zadroga
Senior Consultant
What she likes most about ALTO is the approach to people - the opportunity to develop and deal with what interests her and the fact that the whole team have a common goal.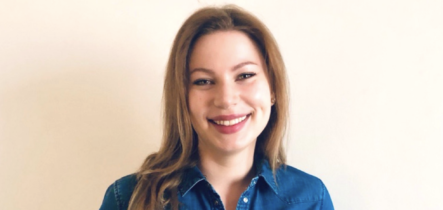 Zuzanna Ziembińska
Social Media Manager
She greatly appreciates the fact that in ALTO she feels empowered, has a sense of a unique atmosphere and a well-coordinated team. She says that she likes the dynamics of work so that she can learn on via new challenges, but always feels that she can count on the support of her team.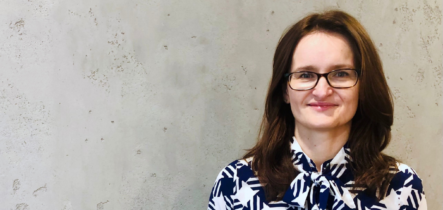 Berenika Radzik
Accounting Manager
She values that she can cooperate with people who are very knowledgeable, have a positive attitude and knows she can always rely on her team.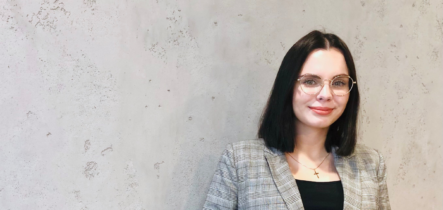 Kamila Morawska
Senior Consultant
What does she value when it comes to working at ALTO? The fact that she meets amazing people every day who have different skill sets, and thanks to this, the cooperation with them is dynamic and allows her to grow professionally.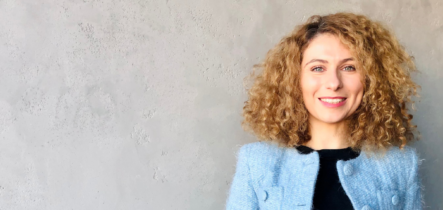 Urszula Brzezińska-Grzęda
Managing Associate
When asked why she joined ALTO Ula replies that she appreciated the openness, good atmosphere and honesty already visible during the interview. She liked the good approach to the employee, but also the fact that she can work with interesting clients on rapidly developing projects.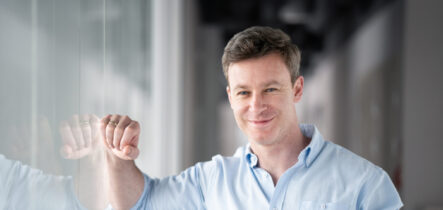 Przemysław Gut
Business Development Director
At ALTO, Przemek values people above all, for their help and support. He likes the fact that every working day is a team game and that the goal and values are shared.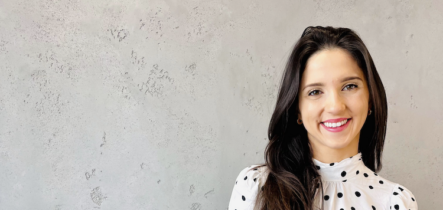 Agnieszka Nowakowska
Senior Consultant
She decided to join ALTO because she was able to change her previous tasks into various projects and she feels that she can develop, creatively approach the topics covered and work with clients from various industries. She says that before joining us, she heard positive feedback from friends about the atmosphere in our team and she finds out every day that it's true.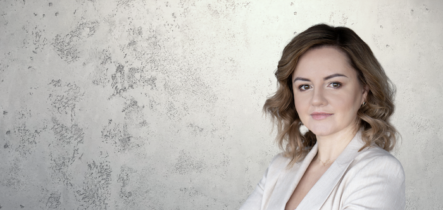 Katarzyna Walczak
Marketing Manager
At ALTO, she values interpersonal relations and the atmosphere that prevails here, but above all, amazing independence in leading projects, which allows for an increased dose of creativity.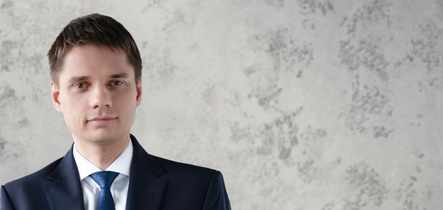 Tobiasz Dolny
Partner & Tax Advisor
Tobiasz considers it particularly valuable that the people he trusted when joining ALTO 10 years ago also trusted him (and still do). From the beginning he was entrusted with new challenges and new opportunities. He is proud of his path in ALTO.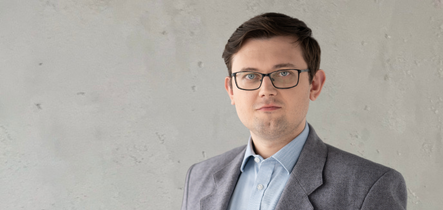 Dominik Niewadzi
Manager & Tax Advisor
At ALTO, Dominik values above all the people he works with. He also appreciates a particularly great atmosphere, which does not contradict the quality of work. For him, it is a place where he finds space to develop his numerous ideas and plans, and at the same time receives the necessary support whenever he needs it.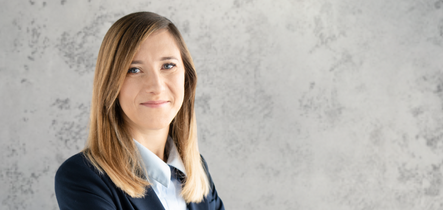 Katarzyna Cymerman
Chief Accountant & Team Leader
At ALTO she likes the direction in which the Accounting department is developing and appreciates the people she works with - thanks to their knowledge and support, she feels very comfortable at work. Kasia also loves all internal initiatives at ALTO.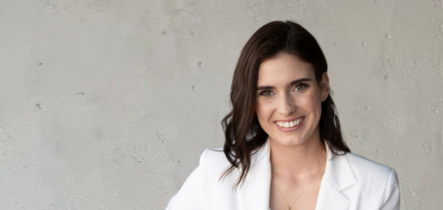 Agata Małecka
Senior Manager, Tax Advisor & Advocate
Agata says that the people at ALTO are fantastic, interesting, intelligent, funny, very professional and human at the same time. She believes that we make a good team: both at work and outside of it.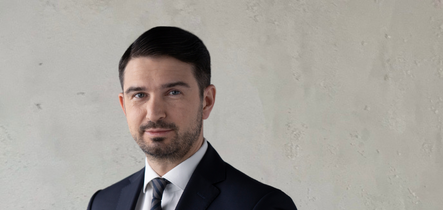 Rafał Kozłowski
Counsel & Attorney-at-law
At ALTO, he values ​​the entrepreneurial spirit, which gives a lot of opportunities for professional growth. When running their projects, team members have a great sense of influence and know that they have support in pursuing their goals.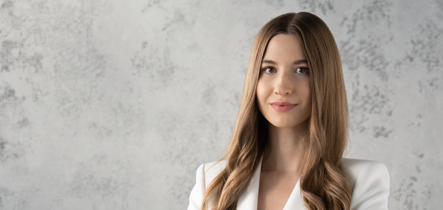 Katarzyna Kraciuk
Junior Associate & Trainee Advocate
She appreciates the fact that she is involved in many prospective projects and can learn from experts specializing in legal advice for investment funds and investment fund companies. She also likes the atmosphere in her team and appreciates mentoring support, that allows her to develop her competences.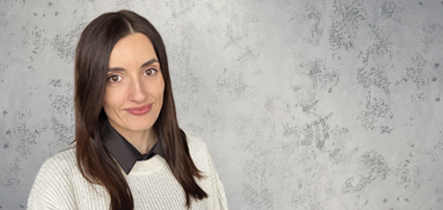 Natalia Bartosiewicz
Business Support Coordinator
In addition to the people and relationships, what she values about working at ALTO is the ability to have a work-life balance, flexible working hours and home office opportunities. She says that the most important thing about work is the atmosphere that makes you come to work with pleasure - and this is exactly the case at ALTO.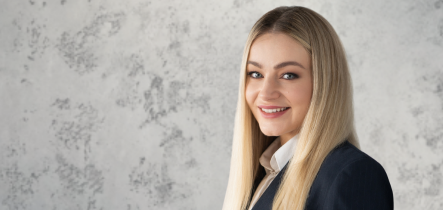 Żaneta Chojnacka
Senior Consultant
At ALTO, she appreciates the great employees and the working atmosphere they create. She likes the fact that they share their knowledge and ideas. As she says - it's a good environment to grow, learn and polish your competences. Here, being professional does not contradict being yourself.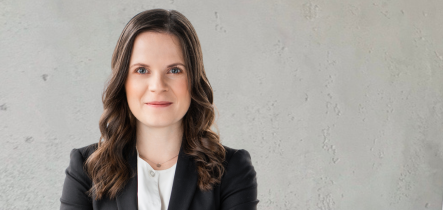 Agnieszka Marchlewska-Sawicka
Assistant Manager
Agnieszka appreciates the opportunity to maintain a work-life balance, as well as the people who form a harmonious team both at work and outside of it. She also likes the opportunity to talk openly and directly with the management about her needs and ideas.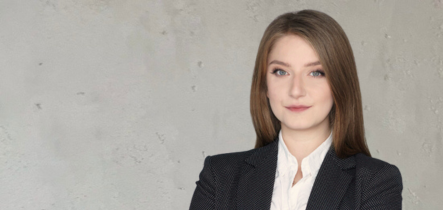 Paulina Urbańska
Junior Associate
Paulina values two aspects above all else at ALTO. Relationships with people - especially those that often go beyond the professional area, and the atmosphere - because, as Paulina says, you can feel at ease here and simply be yourself.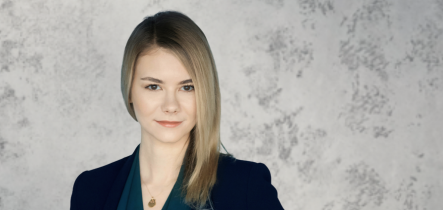 Katarzyna Szczepańska-Serowaniec
General Counsel & Attorney-at-law
What Kasia likes most about ALTO are the people who make up a good team both inside and outside of work.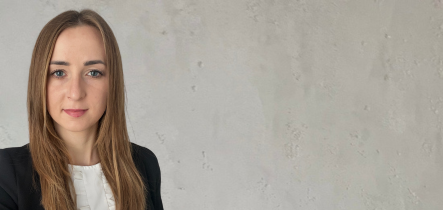 Katarzyna Majcher
Independent Accountant
What she likes most about ALTO are the people who make up the organisation and the daily challenges."The company is constantly growing, and with it the employees. I think that's great. I also really like the different activities that are carried out here: pink October or Santa Claus for children" - she says. Kasia also points out that there is always something positive going on here.
ALTOgether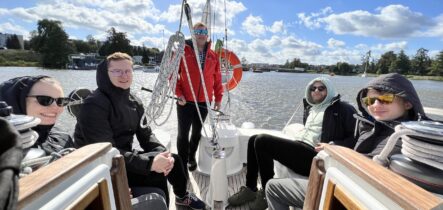 Ahoy Pirates! ⛵️⛵️⛵️⛵️ The best thing is a nice moment spent in the good company of ALTO friends.
We would like to thank Hasik Rheims & Partners for the joint sailing integration in Ilawa! We are glad you were with us and the weather was as good as the humour. 😊☀️💦
We are already looking forward to the next #ALTOpirates adventure.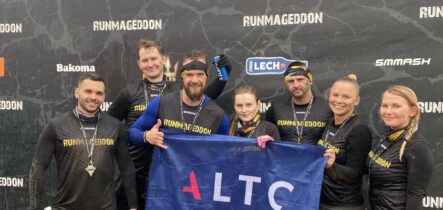 At ALTO, we prove every day that no obstacle or weather scares us when we play #ALTOgether.
Congratulations to the daredevil team: Kamila Dzioban, Natalia Zynwala, Ewa Michalska, Tomasz Jabłoński, Karol Herbut, Mateusz Ejchsztet, who completed the RUNMAGEDDON on Saturday, which is not only a run with extremely difficult obstacles to overcome, but above all is a huge challenge for the body and mind!
We are proud of you!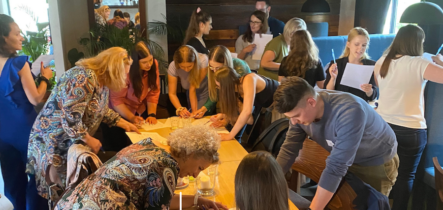 Accounting Team integration party
Our Accounting team has grown significantly during the pandemic, so it was time for an integration party!
We combined business with pleasure and spent the afternoon together at team building workshops and at a joint dinner.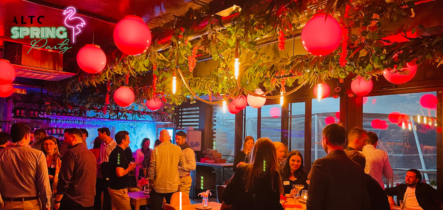 The first outdoor team building event in 2022 is history! We had fun on the banks of the Vistula River on the atmospheric Barka Warszawska.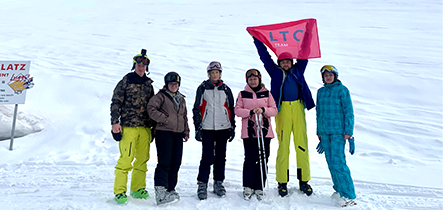 #TeamWork matters regardless of conditions and surroundings.
Our avid skiers from ALTO went on an integration trip during which they skimmed the slopes and explored glaciers. A great team at work and a great team on the slope!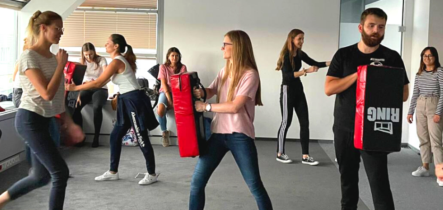 What happened during the summer integration event in ALTO? At the last meeting #ALTOGirlsNight series, we learned how to behave in dangerous situations during self-defense classes for women.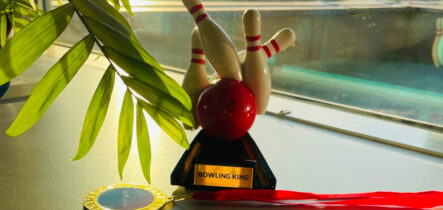 The key to success is a good team at work that turns into good friends after work. As part of the integration activities, our Legal team went bowling.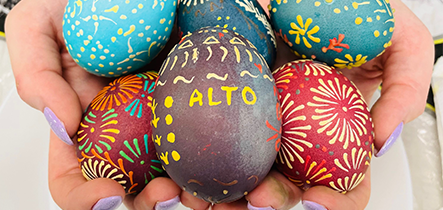 Preparing together for the upcoming Easter, we used the traditional hot wax technique to decorate colorful eggs.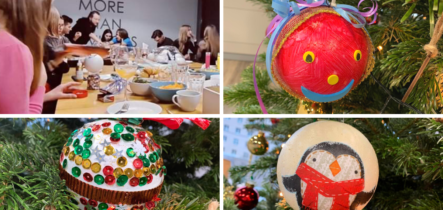 In the frenzy of Christmas preparations at ALTO, we combine business with pleasure. We met in a small group in the office to make a few decorations for the Christmas tree together.