22 September 2023
Friendly Workplace distinction for ALTO
news
Friendly Workplace distinction for ALTO
This time, we boast the "Friendly Workplace 2023" Special Award granted to us by the editors of MarkaPracodawcy.pl
As the competition's jury justifies: "our award is given in particular for ALTO's organizational culture, focused on the employee and built on the basis of values such as cooperation, openness, responsibility, and courage. (…) We highly appreciate ALTO's concern for the comfort and atmosphere of work and the sphere of Work-Life Balance. We pay tribute to the Family Day program and the support for the initiative of employees in the sphere of integration and common passions (ALTOwarriors). These types of activities we highly support. We equally appreciated ALTO's commitment to employee health care, including education for preventive health care. Our attention was also drawn to the company's culture of knowledge sharing and the Manager's Academy training series inaugurated in 2022."
"Marka Pracodawcy" (Employer Brand) is a respected and one of Poland's most opinionated HR websites dedicated to PEOPLE & CULTURE and Employer Branding. For 16 years, it has been supporting companies that care closely about their employees' development, health, safety and satisfaction.
As part of its awards, Friendly Workplace recognizes companies and institutions that boast a modern approach in the area of personnel policy and employee development. It rewards those companies that respect and support the work-life balance model, create a healthy, friendly and inclusive work environment, focus on open and partner relationships with employees, and invest in the development of their professional competencies, passions and interests.
We are very pleased to receive this award, and we hope that in the coming years we will be able to continue our activities, which will systematically prove that this expression of appreciation of our efforts is fully deserved!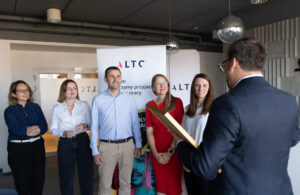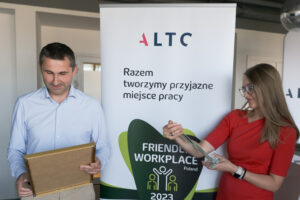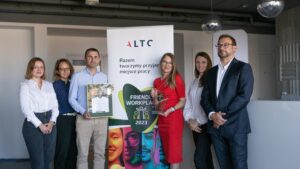 You may be interested: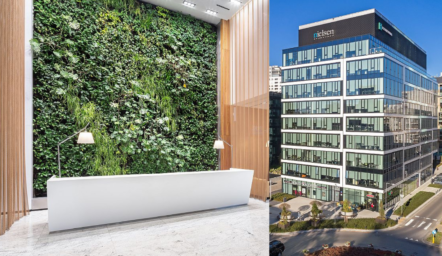 Your business
23 September 2023
ALTO at Gdański Business Center from October 2nd
ALTO has leased 1,280 m2 of space in the Warsaw office complex Gdański Business Center. Gdański Business Center, part o...
Read more
ALTO at Gdański Business Center from October 2nd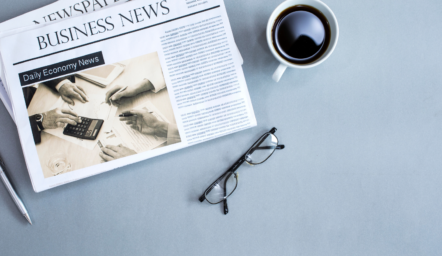 Your business
19 July 2023
Strategy, changes, and further development plans
Since the beginning of our operations, we have considered ALTO's role to be that of a trusted partner to our clients. In this spir...
Read more
Strategy, changes, and further development plans
See all