4 April 2023
Dagmara Witt-Kuczyńska – the new Leader for Accounting and HR & Payroll services at ALTO
news
Accounting
At the beginning of April Dagmara Witt-Kuczyńska joined ALTO as a Managing Director and will be responsible for operations and the development of the accounting and HR & payroll outsourcing service line. Dagmara strengthens ALTO's management team at a key moment of strong growth of the company's portfolio of foreign investors (e.g. from the real estate and RES sectors) and the development of a "smart BPO" service model dedicated to these entities, which allows for the provision of a combined package of services from all ALTO Group business lines (i.e. accounting, HR & payroll, tax advisory, legal and technology in finance).
– I am happy that Dagmara, by choosing ALTO, believed in our company and the direction we intend to go as a Group. It is a sign to me that we are a viable competitor to the biggest: both as an employer and as a provider of professional services. Dagmara joins us at the most exciting time, when we are observing tremendous technological advances driving almost all business sectors, with the consequent rise in expectations from global investors and an emphasis on high performance and quality back office processes. I am convinced that a person with the kind of business experience that Dagmara has is the best choice to follow the technological progress to an even higher level of development in the area of professional services outsourcing and, consequently, to support our clients in increasingly complex processes. Dagmara has the full trust and support of the entire ALTO team, and we – already today – are confident that a person with the right values and competences as a Team and Service Line Leader is coming on board – comments Paweł Fałkowski, Co-founder and Managing Partner of the Accounting Outsourcing and HR & Payroll practice at ALTO.

– The acquisition of Dagmara and her valuable managerial experience in companies from the consulting and BPO providers sector is one of the elements of ALTO's development strategy, which, in the long run, will allow us to effectively achieve the set business goals and be even more competitive on this market – adds Paweł.
In her new role, Dagmara Witt-Kuczyńska will also be responsible for the implementation of internal solutions aimed at optimising the service delivery model and its development towards global trends in this market (automation, high level of data protection, development of back-office specialists and tools enabling the delivery of outsourcing services remotely).
– I am close to both ALTO's values and the long-term vision for the organisation's development. Today's business is undergoing a huge technological transformation, while at the same time there is a growing awareness in the area of sustainability. Customers are increasingly interested in what values a company represents, what reputation it has in the market and whether it treats them as its business partners or rather sees them as just 'another source of revenue'. I make no secret of the fact that the operating model and the way ALTO is perceived in the market were important from the perspective of my decision to join the team. I am also looking forward to leading such a dynamic and competent team. I believe that our cooperation will be a field for growth for all of us and together we will be strong both externally and internally. We cannot forget how important relationships and mutual trust are – I think that together we will be able to build a space where everyone will feel comfortable and is able to develop their talents – this is how Dagmara Witt-Kuczyńska comments on her joining.
***
Dagmara is an expert with over 17 years of experience in major international companies operating in the accounting industry, having recently managed a global team dedicated to serving multinational corporations, operating in over 80 countries around the world. Previously, she has been responsible for the development of accounting in the CEE area and, prior to that, for managing the firm's Polish practice. At the same time, she implemented a number of internal projects focused on organic and external growth, setting up or optimising processes and improving operational efficiency and quality.
She was also part of an international group of experts working on accounting process optimisation projects, including accounting book closing. Since the beginning of her career, she has held positions in global companies. In its early stages, she focused on specialised, substantive advisory work at one of the so-called 'Big Four' companies, where she was responsible for, among other things, auditing the financial statements of companies listed on the WSE, mainly in the fuel and energy, real estate, media, telecommunications and IT sectors. She also advised in the area of complex business transactions.
Dagmara is an author of articles and commentaries in industry media on trends in the outsourcing sector. She is also the winner of the 2019 Business Tigers award granted by Pro Progressio for those who make a significant impact on the development of the modern business services sector.
She graduated from the Warsaw School of Economics. She is a chartered accountant and a member of the prestigious ACCA organisation.
You may be interested: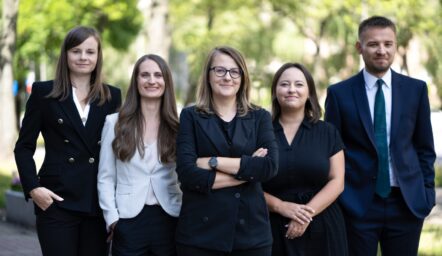 Accounting
23 August 2023
ALTO Accounting department strengthens further!
In early August, the accounting department at ALTO welcomed four new accountants of various levels. These individuals bring with t...
Read more
ALTO Accounting department strengthens further!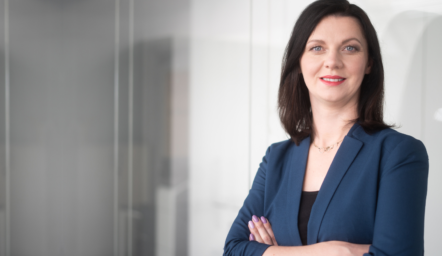 Accounting
26 June 2023
Banking - Olga Mochocka to head the new outsourcing department at ALTO
In order to meet the expectations of its clients, ALTO is launching a Banking department within its accounting business line, whic...
Read more
Banking - Olga Mochocka to head the new outsourcing department at ALTO
See all