26 June 2023
Banking – Olga Mochocka to head the new outsourcing department at ALTO
news
Accounting
In order to meet the expectations of its clients, ALTO is launching a Banking department within its accounting business line, which will provide outsourcing of payment-related processes and thus increase the financial security of its clients. It will be headed by Olga Mochocka, a Treasury Manager with many years of experience in business support, who has recently joined the team.
The dedicated team will handle liaising with banks, making all payments and much more. Separating it from the general accounting team will provide clients with even greater financial security, better relationships with banks and significant relief during time-consuming processes.
– At ALTO, we focus on the continuous development of our services – so that we can continually adapt them to the needs of modern business. I am convinced that the cooperation with Olga and the separation of the banking process outsourcing department from the general Accounting department are a step in this direction. The separation of competences and strengthening of the banking area will allow us to better use the potential of this area for our clients – comments Dagmara Witt-Kuczyńska, Managing Director at ALTO Accounting.
Support in the area of banking and payment processing is of great importance for both companies entering the Polish market and those with an established position on it. Particularly as liaising with banks, opening and closing accounts or administering banking privileges is a tedious process, even more so for people who do not deal with this on a daily basis. Hours on the helpline, complicated internal procedures and ICT systems do not make things any easier. To an even greater extent, this applies to foreign companies, for whom this kind of paperwork is further complicated by the communication barrier.
– It is precisely in such situations that specialists who know the subject "inside out" come to the rescue. In addition to knowing the ins and outs of banking procedures, it is important to know who will be able to help with the topic and how. And we, as a specialised department made up of people with years of experience in the industry, are able to solve them efficiently, using long-standing relationships. I am delighted that I will now be able to develop this kind of service within ALTO by creating my own department. I think this is the right direction, and the market demand for this kind of support is really high, especially among those companies that do not have their own extensive accounting departments. Our clients receive professional support from a dedicated team – comments Olga Mochocka, Treasury Manager at ALTO.
Taking on the role of banking systems administrator from clients, ALTO also handles payroll and employee issues. The banking team prepares all transfers within the company – including payments for contractor invoices, employee and Board salaries, social security contributions and taxes.
In addition to facilitating the day-to-day liaison with banks, the new banking department will also provide risk management – including by supporting KYC identification and verification, FATCA or CRS (Common Reporting Standard) reporting. It will also take over seamless communication in the process of confirming bank balances during audits. In addition, it will assist in the analysis of bank charges incurred and the negotiation and renegotiation of bank agreements to best safeguard the interests of our clients. In addition to providing full cash management, the new department can negotiate favourable bank rates on behalf of clients.
Thanks to good and well-established relationships with banks, ALTO is able to support companies where standard procedures fail. This not only streamlines transfer activities and saves time on the client's side, but also minimises the risk of mistakes and soothes the nerves associated with incorrect accesses, incurring unjustified charges, transferring funds to the wrong addressee or in a way that potentially exposes them to financial repercussions. External support is therefore both effective and allows for significant improvements to existing controls.
*** 
Olga Mochocka, Treasury Manager in ALTO's accounting department, supports Polish and foreign clients in their daily work with, among other things, payments, account opening and access administration, as well as ongoing contacts with banks. She also manages projects and additionally has extensive experience in process optimisation.
Olga graduated from the Warsaw School of Economics with a degree in international relations and from the University of Economics and Humanities with a degree in finance and accounting. Prior to joining ALTO, she gained her many years of professional experience in one of the world's best-known companies in the FMCG sector as well as an international law firm and a European tax and accounting group.
You may be interested: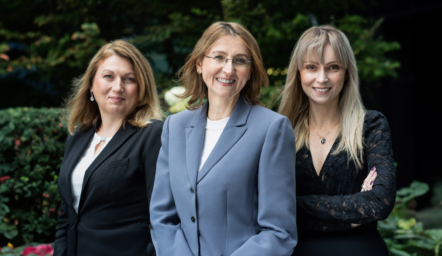 Accounting
24 October 2023
Accounting at ALTO continues to grow: 3 managers strengthen the team
Three managers with diverse business backgrounds have recently joined ALTO's rapidly growing accounting service line. This is an i...
Read more
Accounting at ALTO continues to grow: 3 managers strengthen the team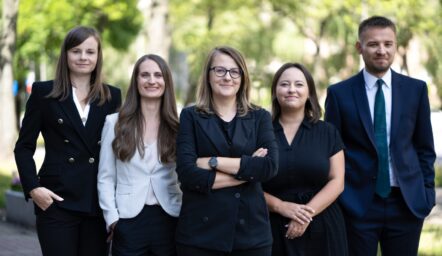 Accounting
23 August 2023
ALTO Accounting department strengthens further!
In early August, the accounting department at ALTO welcomed four new accountants of various levels. These individuals bring with t...
Read more
ALTO Accounting department strengthens further!
See all