An attorney-at-law with more than 10 years of professional experience. Aleksandra specializes in advising in scope of commercial law, in particular reorganization process of sole traders, civil law companies, partnerships and companies – transformations, mergers, divisions, contribution in-kind transactions, liquidations, dissolutions, mergers and acquisitions (M&A), conducting due diligence and providing ongoing corporate legal services.
She prepares and negotiates trade agreements from various economic sectors, creates litigation strategies, represents clients in courts, as well as in administrative and court-administrative proceedings.
Aleksandra completed attorney-at-law trainee in Warsaw Bar Association of Attorneys-at-Law and was added to the list of attorneys-at-law in 2013.
More about me
Knowledge base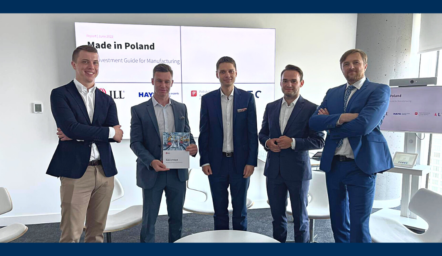 Tax
28 June 2022
ALTO as a partner of the JLL report "Made in Poland"
The newest edition of the "Made in Poland" report, prepared by JLL, saw the light of day. The publication contains a large portion...
Read more
ALTO as a partner of the JLL report "Made in Poland"
More